Story and Art by Joseph Michael Linsner and Eva Hopkins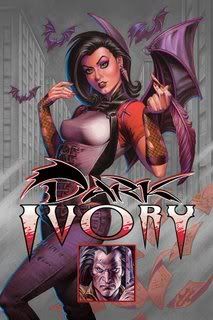 I've always thought there should be more comics about moody, over-developed, teen goth girls.
No I haven't. For those of you unfamiliar with the work of Linsner, he's the creator of a comic called Dawn, from the 90's. Here it is again. Dawn for the next decade. I
might
read another issue just to reassure myself, but all in all, no thanks.
What a hunk.