Si Spencer writer. Simon Gane penciler.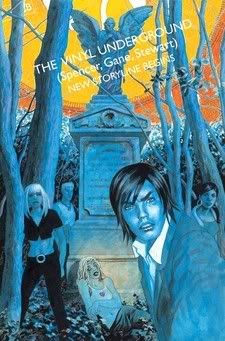 Somewhat supernatural detective story in London featuring a bad boy ex-pop star, his ex, a virgin internet porn star, and a pervert with visions that help solve crimes. Cocaine, sex, magic, violence, meddling cops, lots of inner demons. I can't get enough.
Kitty meows repeatedly for it.
Mrs. Claws isn't allowed to read it yet.
Sasha just wants me to pet her.