Written by Mark Millar
Art by John Romita, Jr.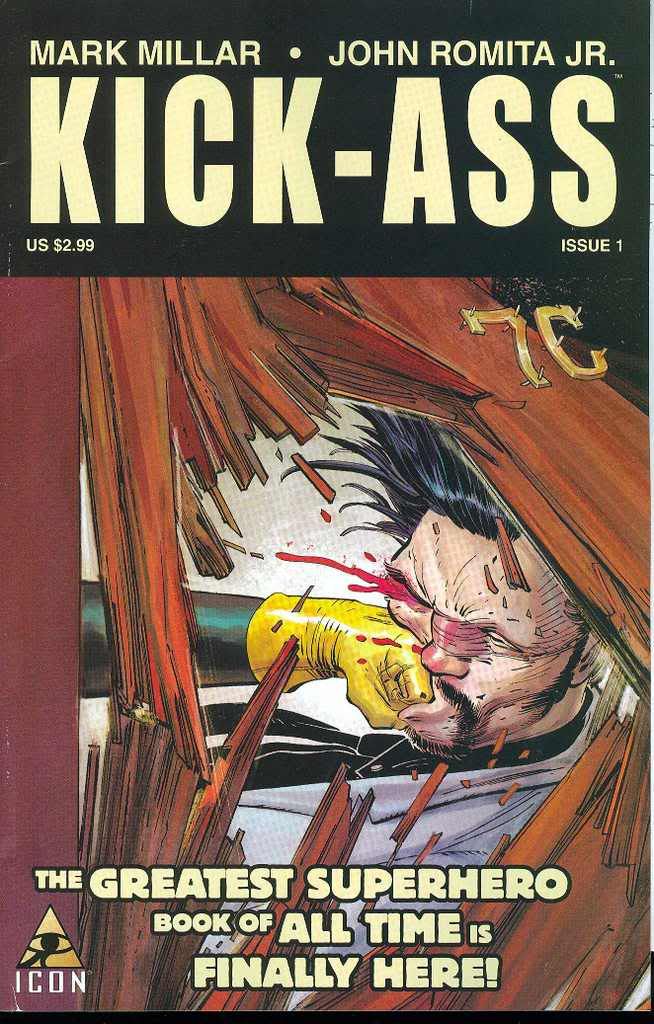 Dave Lizewski: he wasn't a jock, or a geek...but he was a comic book fan. One day, he put on a super hero costume...and got his ass kicked. But that didn't stop him. Bad guys beware...Dave will not give up so easily. This comic is so AWESOME! The art is good, the writing is great!